Summer School
A Chance to Try Something New
Pick & Mix 2016
Each summer, as members jet away to somewhere warmer, Pilates4Life brings you Summer School – a chance to try something new.
A varied programme of Pilates and non-Pilates classes gives you the chance to pick 'n' mix – try a stretch class, shape up with some resistance work, keep your focus on Pilates – you choose.
Book just one class or many. And if you haven't tried Pilates4Life before then this is a great chance to sample a class and see the professionalism and quality of teaching that sets us apart.
Check the Summer School Timetable for class times and locations, and to book your place – visit the Book & Buy page

Pilates-based Classes
These Classes are Suitable for those with Pilates Experience

Pilates with Xtras
Suitable for: Pilates – Levels 1, 2 and 3.
Using the Chi-Ball, Pole and Mary's unrivalled creativity to create a unique Pilates class that tests your strength, balance and co-ordination.  Challenge yourself and feel the difference.

Mixed Level Pilates
Suitable for: Pilates Levels 1, 2 and 3
Keep your Pilates practice going through the summer with a routine to challenge all levels.

Mini Massive
Suitable for: Pilates Levels 1, 2 and 3
Recreating some of the 'Mat Goes Massive' magic with another Pilates routine choreographed to a classic track. Missed the magic? Check it out here.

Find a Class
Other Movement Classes
These Classes are Suitable for Everyone – No Experience Required
Stretch and Relax
A very popular class stretching every muscle from head to toe.  A calm and relaxing way to start or end the day. This session will also use concepts from the Feldenkrais Method which encourages body awareness.
THE COPACABANA Workout
Another episode in the Dynamite series – this one will get you into shape for Rio! It's a simple movement routine followed by resistance training. If you ever wanted to know how to work and tone your muscles, this is your chance. It's all about good technique, the brief is: Safe, Effective and Fun!
Tai Chi & Qi Gong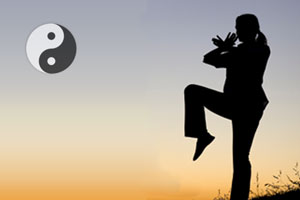 An introduction to Tai Chi, and Qi Gong: flowing, continuous movement, coordinated with the breath, helping the body to release tension in the muscles and increasing mobility in the joints.
hatha yoga
A beginner's guide to Hatha Yoga with a range of poses designed to stretch and challenge, to improve your flexibility and mobility.