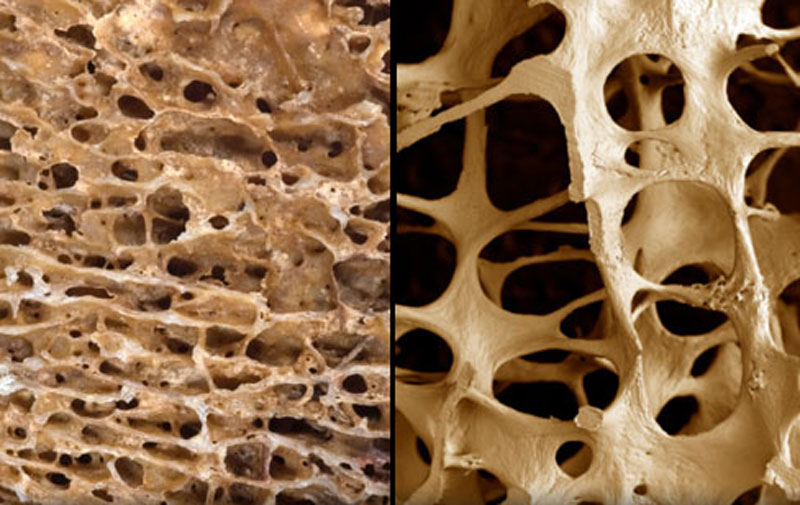 By Mary In Health
Eighty per cent of forearm fractures, 70 per cent of hip fractures and 58 per cent of spine fractures occur in women. These figures are due to osteoporosis, which affects about one in three British women over 50 (compared with one in 12 men).

Dr Sophie Harrison, Osteoporosis: Our Feeble Response to Fragile Bones

Sophie Harrison's article makes interesting reading.   Do read it – the numbers are alarming!
Exercise and Osteoporosis
What should I do in terms of exercise to offset the onset of Osteoporosis or if I have been diagnosed with Osteoporosis?
Follow a program of exercise which includes:
Weight bearing  (such as Walking, cycling, cross trainer, dancing)
Resistance training (muscular strength which will protect the joints)
Pilates, a tailored, free-weights program or machines in a gym
Pilates is an ideal form of exercise for Osteoporosis as it:
Encourages good posture, balance and coordination
Targets stabilising muscles ie those which help to keep the spine and joints stable
Builds strength, aids flexibility and mobility
Always ensure that you seek the advice of a fully qualified Pilates instructor, personal trainer, or sports physiotherapist; that is, someone who has knowledge of osteoporosis and appropriate exercise.
Stay educated to stay fracture free!
Further Reading
Find out more about Osteoporosis – visit WebMD

Keep Me Posted
If you have enjoyed reading this article, then why not sign up to receive new articles as they are released?
Just let us know which subjects you are interested in, and we'll send you the details hot from the press.